Creating Safer
Working Environment
Safer and cleaner working environment with OptiClean warehouse cleaning services.
Warehouse Cleaning Brisbane
Create Safer & Healthier Working Environment
Experience paired with innovation – this is our mantra; this is what we deliver.
As the foremost commercial cleaning service, our warehouse cleaning in Brisbane covers different aspects of industrial cleaning, including specialised solutions.
No matter the size, our team of certified professionals will the do job as per your specific instructions and requirements.
Here is our full range of warehouse cleaning services:
Soft Industrial Cleaning

Hard Industrial Cleaning

Factory Cleaning

Manufacturing Cleaning
We understand that all our clients have unique needs, so we tailor our packages and services according to your site.
RECEIVE 10% DISCOUNT NOW!
Request your obligation free quote via our Online Quote Form and receive 10% discount off your first month invoice.
The OptiClean Advantage
We have extensive experience in providing warehouse cleaning services in Brisbane. From massive factories to small storages, our professionals know how to thoroughly clean and service your site, while keeping in view workplace safety and health regulations.
Here are some advantages of working with us:
We only use safe, eco-friendly and non-toxic cleaning products.

We offer tailored cleaning solutions, so our clients only have to pay for what they need

Our team can provide a number of special cleaning services such as; upholstery and window cleaning

We know how to work around high-foot traffic areas, without disturbing your operations, or workers. As an added bonus, we have flexible timings so you can call us when convenient

All our workers are cleared by the police and are up to date with innovative warehouse cleaning methods and quality management systems

Want to monitor your site activity? We offer an integrated system which not only provides our clients with the advantage of remote monitoring but also helps us keep with regulatory compliance reporting
Recommend by
99% of our clients
"Opticlean's commitment to serve our community in doing the job well and offering timely and responsive communication is second to none."
Margo C
How We Work
most trained and skilled team in Brisbane.
Want to learn more about OptiClean? Here is how we work:
Step 1 – The first step is to contact us for a quote, and our team lead will get in touch with you to schedule a time for surveying the site – this helps us get a clear idea of your warehouse cleaning in Brisbane requirements

Step 2 – Based on our survey and your warehouse cleaning requirements, we'll prepare a custom quotation for you

Step 3 – Satisfied with your quote? We'll immediately assign a site supervisor who will be in charge of overseeing all aspects of your project

Step 4 – A job well done is not the end of the project for us – we believe in follow ups to ensure that you're fully satisfied with our work. Or you can simply give us a call, and we'll be happy to rectify the situation
Click here to learn more about our warehouse cleaning in Brisbane services, and start by getting a customised quote.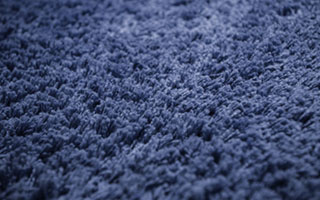 Carpet Cleaning
Commercial carpets cop a lot of wear – and dirt.
Our regular cleaning extends the life of your carpet.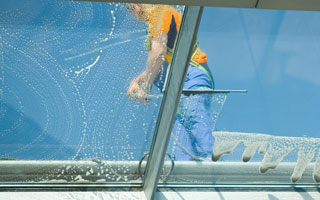 Window Cleaning
We'll keep your windows sparkling and your clients and staff happy.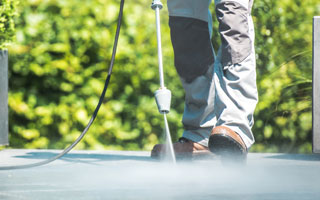 Pressure Wash
Grime, stains and mould can damage your premises and cause slip falls if not removed.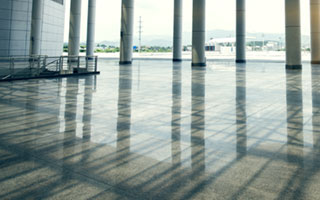 Strip & Seal
Give your worn out vinyl floor a new shine. We offer a full range of options, including different textures, colour and slip resistance.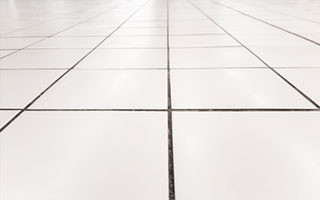 Tile&Grout Cleaning
Grout harbours bacteria, so it's vital that it and your tiles are kept clean and sanitised.