Over 92,000 Hours Spent In
Office Over A Lifetime
Enrich your day with OptiClean office cleaning services
Office Cleaning Brisbane,
Clean Office Can Boost Productivity
A clean and sanitary office or commercial property is now considered a mandatory requirement. Besides being a safe and healthy environment for workers, a clean space also can increase the productivity of your business.
At OptiClean, we provide extensive commercial and office cleaning services from Brisbane City to surrounding regions such as Gold Coast, Moreton Bay and Sunshine Coast. With over 10 years of experience, we have the knowledge and expertise to maintain an excellent standard of hygiene and cleanliness.
We offer cleaning services for all kinds of office spaces and commercial sites, in addition to a range of ancillary services.
What Makes Us Unique?
Ensure Optimal Office Cleaning With OptiClean
We understand that your office is the most important asset that you have. As the focal point of your business operations, a clean office ensures that your employees are not exposed to health hazards, and your clients are met with a clean environment.
As part of our commercial cleaning service, we provide the following advantages:
Our cleaning equipment includes all-natural, non-toxic cleaning products to ensure that your office or commercial space is clean

There are no pre-defined cleaning plans. All our packages are tailored according to your needs, so you only pay for the services you use

We go above and beyond to provide ancillary services such as carpet and window cleaning to ensure an all-round clean environment

As we clean your office, you don't have to worry about supervision. Our IMS (integrated management system) allows you to keep track of the entire process from anywhere

We actively pursue an environmental friendly approach and are committed to decreasing the carbon footprint of each office that we clean
RECEIVE 10% DISCOUNT NOW!
Request your obligation free quote via our Online Quote Form and receive 10% discount off your first month invoice.
Highly Professional Cleaning Company In Brisbane
Our trained office cleaners focuses on three aspects of customer service: quality, innovation and efficiency.
All our experts are licensed and trained in the use of the latest cleaning technology.
What's more – if you ever find yourself dissatisfied with our service, we'll do our best to address your concerns.
Recommend by
99% of our clients
"Opticlean's commitment to serve our community in doing the job well and offering timely and responsive communication is second to none."
Margo C
How It Works
At OptiClean, we make your office and commercial space look as good as new, at a fraction of the cost.
Here is you can get started:
Step 2 – 10 to 30 Minutes onsite meeting to go through the requirments.

Step 3 – Your obligation free Quote ready in 48 Hours*. As simple as that.
Have a question? Click here to get in touch with our friendly team and learn about our office cleaning services or request a customised quote. We look forward to working with you.
*48 hours: business days only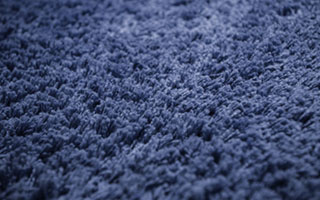 Carpet Cleaning
Commercial carpets cop a lot of wear – and dirt.
Our regular cleaning extends the life of your carpet.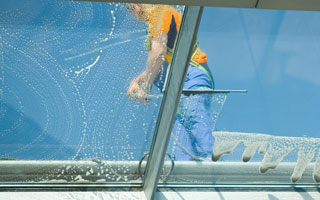 Window Cleaning
We'll keep your windows sparkling and your clients and staff happy.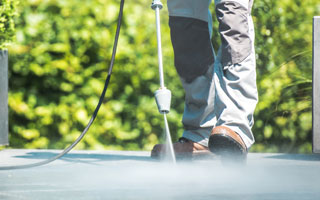 Pressure Wash
Grime, stains and mould can damage your premises and cause slip falls if not removed.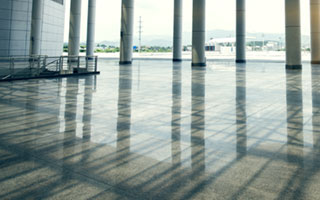 Strip & Seal
Give your worn out vinyl floor a new shine. We offer a full range of options, including different textures, colour and slip resistance.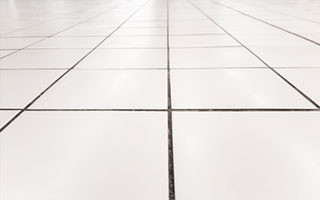 Tile&Grout Cleaning
Grout harbours bacteria, so it's vital that it and your tiles are kept clean and sanitised.