Creating Sparkling
Shopping Experience
Shine your products and services with OptiClean retail cleaning services.
Retail Cleaning Brisbane,
Create Ultimate Shopping Experience
A sparkling clean store is not a luxury, but a necessity. The abundance of competition means that retail stores are struggling to retain customers. In such a situation, the overall appearance of your retail store can help form a lasting impression on your clients.
A clean, spotless premise is a reflection of a dedicated and serious retailer. This is why OptiClean provides premium retail cleaning services in Brisbane.
From large shopping malls to street-front stores, OptiClean partners with retailers across Brisbane to ensure their customers are greeted with a store that is clean, tidy, and ready for business.
Why OptiClean Truly Shines
Quality, consistency, and flexibility – these are the three rules that set us apart from others.
Besides providing an exceptional retail cleaning in Brisbane service every single time, we offer a host of unique advantages:
We only use safe, eco-friendly and non-toxic cleaning products.

Do you have unique needs? Require only specific services? We're here to deliver. At OptiClean, we tailor our packages to suit each individual client's needs.

We offer a number of additional services, including, but not limited to; removing stains from walls, window cleaning, car park cleaning, etc.

Can't authorise cleaning in your Brisbane retail outlet during the day? This is exactly why we offer early morning and late-night cleaning schedules. You pick the time; we'll deliver.

All our workers hold national certifications and specialised training to cope with your unique requirements. As a bonus, our entire team undergoes police verification so you can rest assured that only the best people are on the job.
RECEIVE 10% DISCOUNT NOW!
Request your obligation free quote via our Online Quote Form and receive 10% discount off your first month invoice.
Highly Trained Professionals At Your Service
Our retail cleaning services include a thorough tile, window, and floor cleaning procedure that makes your shop look good – both in store, and from outside.
Our team includes trained veterans who know the importance of a clean, neat store. Our hard work reflects in increased business, as consumers are inherently attracted to a store that shines.
With the right tools at our disposal, we leave no stone unturned to ensure that your premises are free from dirt.
As a trusted partner to various shop owners in Brisbane, OptiClean offers you the chance to add that special something to your retail store.
Recommend by
99% of our clients
"Opticlean's commitment to serve our community in doing the job well and offering timely and responsive communication is second to none."
Margo C
What Makes Your Shop Stand Out
Whether you require a site-wide clean-up, or regular maintenance, we're ready to help with the most trained and skilled team in Brisbane.
Here is how we work:
Step 1 – Before we can help you clean, you help us understand. Request a quote, and simply state all your requirements – no matter how unique they seem to be

Step 2 – Once we know what you want, we'll get in touch with a cleaning plan tailored to your shop. Once the quote is finalised, it's time to work

Step 3 – Our team and supervisor will report to your premises. Not there? Don't worry. We will keep you in the loop with our integrated management system

Step 4 – Our job is only done when you say it is. We will follow up with you until you are fully satisfied with our quality
Click here to learn more about our retail cleaning in Brisbane services, and start by getting a customised quote.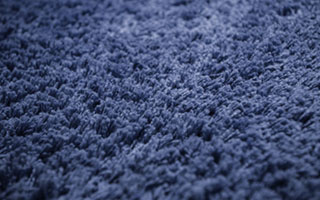 Carpet Cleaning
Commercial carpets cop a lot of wear – and dirt.
Our regular cleaning extends the life of your carpet.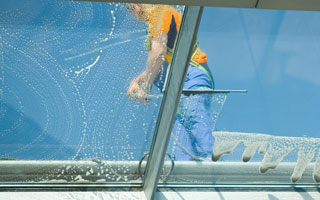 Window Cleaning
We'll keep your windows sparkling and your clients and staff happy.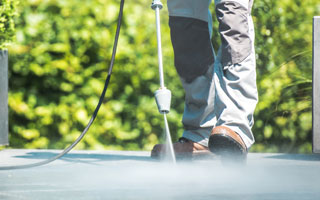 Pressure Wash
Grime, stains and mould can damage your premises and cause slip falls if not removed.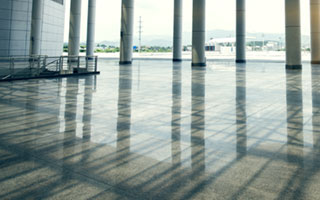 Strip & Seal
Give your worn out vinyl floor a new shine. We offer a full range of options, including different textures, colour and slip resistance.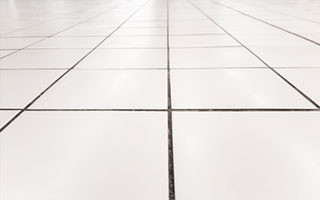 Tile&Grout Cleaning
Grout harbours bacteria, so it's vital that it and your tiles are kept clean and sanitised.