Creating Germ free
Learning Environment
Delightful teaching and learning experience with OptiClean school cleaning services.
School Cleaning Brisbane,
Healthier Learning Environment
School facility managers have a tough job. In addition to being in charge of maintenance, they have to ensure that the area remains clean at all times.
This is where OptiClean comes in. As a prominent school cleaning service provider in Brisbane QLD, we partner with dozens of public and private schools to ensure that the environment is safe and hygienic for children and staff.
We also understand the importance of following strict health and safety guidelines, and that you may have specific requirements for cleaning your school.
What Makes Us Unique?
There is more to a school than just classrooms. There are staff rooms, toilets, and the breeding ground of bacterial infection and germs – the playground.
As such, we have developed new and innovative ways to ensure that your school is free from all contaminants.
Our trained school cleaning in Brisbane experts know their way around complex machinery, which helps us elevate your school to new heights of spotless perfection.
Here are why our customers recommend us:
We ensure your school remains a healthy, clean space via the use of all-natural eco friendly products that are safe and non-toxic

Every school is unique, and so are the cleaning requirements. We customise every plan according to your requirements

Wide range of specialist clean such as carpet clean, window clean and strip and seal available during school holiday

With a dedicated supervisor on-board, our clients are kept up to date with every step of the process

All of our school cleaners have a police check and blue card to ensure the suitability working near the children
RECEIVE 10% DISCOUNT NOW!
Request your obligation free quote via our Online Quote Form and receive 10% discount off your first month invoice.
Highly Trained Professionals At Your Service
Our team includes trained veterans who understand the importance of clean, germ-free school facilities. Our hard work reflects in a significantly reduced risk of a virus outbreak, providing a safer learning environment for students.
As a trusted partner to various institutions and schools in Brisbane, OptiClean offers you and your students the right environment to focus on learning.
Recommend by
99% of our clients
"Opticlean's commitment to serve our community in doing the job well and offering timely and responsive communication is second to none."
Margo C
How We Work
Schools are held to the highest of cleaning standards, which is why you should get started ASAP. Want to avail our school cleaning services in Brisbane?
Here's our process:
Step 1 – First and foremost request a quote. Fill in the details, explain to us your requirements, and we'll get back to you in no time.

Step 2 – As soon as we get your brief, we will contact you and explain how we will go about it.

Step 3 – Our team – along with a dedicated supervisor – will reach your premises and start our magic.

Step 4 – We are not done just yet. Our reputation is based on ensuring client satisfaction that extends well beyond the date of cleaning. Not satisfied? We'll rectify it without charging another cent.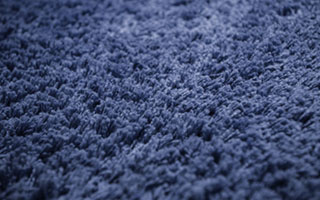 Carpet Cleaning
Commercial carpets cop a lot of wear – and dirt.
Our regular cleaning extends the life of your carpet.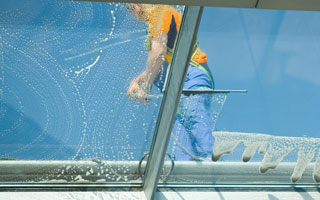 Window Cleaning
We'll keep your windows sparkling and your clients and staff happy.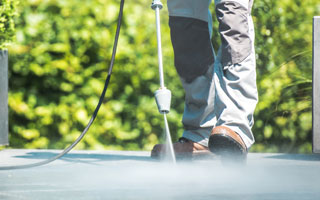 Pressure Wash
Grime, stains and mould can damage your premises and cause slip falls if not removed.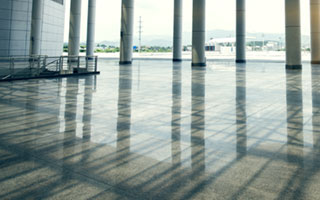 Strip & Seal
Give your worn out vinyl floor a new shine. We offer a full range of options, including different textures, colour and slip resistance.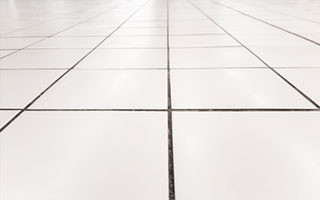 Tile&Grout Cleaning
Grout harbours bacteria, so it's vital that it and your tiles are kept clean and sanitised.